Annunciation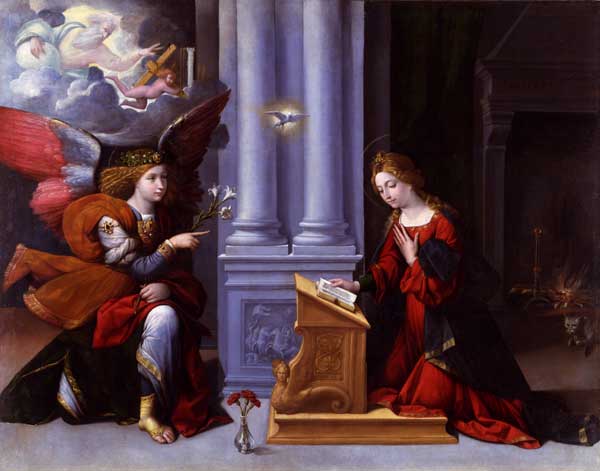 Author:
Garofalo (Benvenuto Tisi, Ferrara 1481 ca. - 1559)
The date 1528 is legible on the right and above the fireplace. The three carnations in the foreground area an overt reference to the artist's nickname. The magnificence of the Archangel Gabriel's garments contrasts with the simplicity of Mary, depicted in domestic intimacy.
The diagonal constituted by the three figures of the Trinity (the Father, the Infant Jesus wit the symbols of the Passion, and the dove of the Holy Spirit), cuts across the solid spatial structure of the painting, enhanced by the central columns.
The hall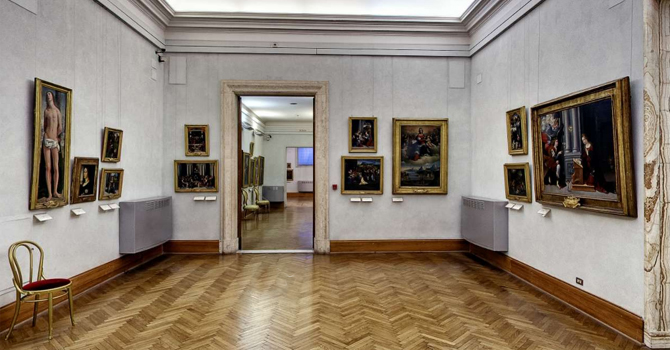 The room houses paintings coming from Ferrara, the capital of a small independent duchy, ruled by the Este family, whose polished court attracted many writers and artists. The formal elegance is the main element of the artistic production of Ferrara, one of the main centres of Italian Renaissance.
You may also be interested in