Statue of young girl with dove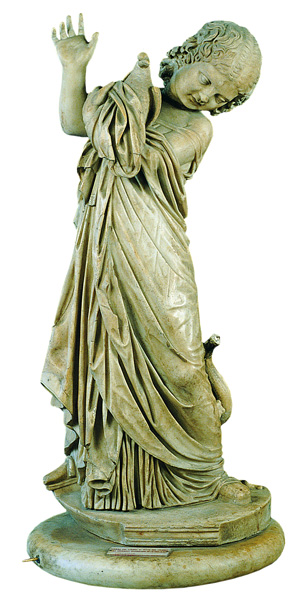 Year:
From a Hellenistic original of the 3rd-2nd century BC
La statua, posta al centro, rappresenta una fanciulla che protegge una colomba dall'assalto di un serpente, riparandola nella piega del mantello che copre la lunga tunica. Il serpente è il prodotto di un restauro moderno. Si tratta di una copia romanda da un originale ellenistico, età durante la quale si sviluppa l'attenzione per gli aspetti della vita quotidiana, indagata in tutte le sue forme.
 Tipica è la rappresentazione dei bambini, spesso colti nel giuoco, come in questa scultura. In particolare il motivo figurativo della fanciulla con colomba trova un possibile antecedente nei rilievi delle stele funerarie greche del V e del VI secolo a.C.
The hall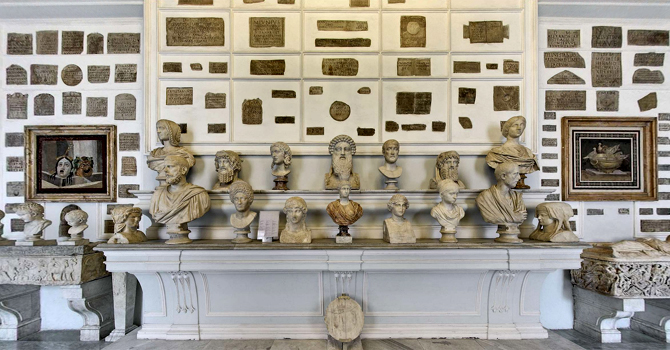 This room owes its name to one of the two mosaics herein exhibited, found in Hadrian's Villa at Tivoli.
The glass-fronted cabinets contain other particularly interesting exhibits; in addition to bas-relief fragments of a Tabula Iliaca with a miniaturist representation of scenes from the Iliad, we can see a series of bronze tables with engraved laws and honorary inscriptions.
You may also be interested in