Palazzo dei Conservatori
L'Appartamento dei Conservatori
For the Appartamento dei Conservatori the touch book "Palazzo dei Conservatori. L'Appartamento" *, with relief map showing the itinerary of the visit, a brief description of the Palazzo and the Appartamento dei Conservatori, and drawings of the main sculptures exhibited: the famous Lupa Capitolina, Bernini's Spinario and Medusa, as well as the most representative subjects of the frescoes and tapestries in these rooms.
* "Palazzo dei Conservatori. L'Appartamento" edited by Maria Dell'Era, Giuseppina Simili, Maria Poscolieri. Turin 2005
APPARTAMENTO DEI CONSERVATORI - TOUCH BOOK ITINERARY

[click the map to enlarge]
L'area del Tempio di Giove e il Muro Romano
In the area near the Tempio di Giove, next to the Esedra, in the context of the Civil Service project "Musei Capitolini a portata di mano" (2019-2020) and on the occasion of the exhibition La Roma dei Re, a new touch itinerary has been created, providing insights into the history of Rome starting from the Iron Age. The museum offers faithful reproductions of ceramic and metal products that were part of the funeral equipment in the tombs of the ancient necropolis of the Esquilino. A number of fact cards in Italian on the subject have been prepared for the occasion.

Introduzione al percorso – La Roma dei Re
L'artigianato ceramico
It is also possible to follow the following transformations of the city and in particular the Capitoline hill, through the discovery of the foundations of the Tempio di Giove  from the Archaic period, the so-called Muro Romano.
For this part of the itinerary, organized with specialized guides, there are some educational materials realized by the volunteers of the National Civil Service (call 2019-2020) in collaboration with the curators of the museum and some teaching cards in a download Italian version: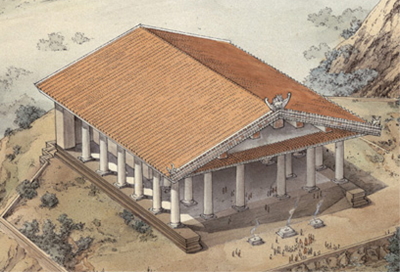 Il Tempio Arcaico di Giove Capitolino
Le vicende storiche: le distruzioni e le ricostruzioni del tempio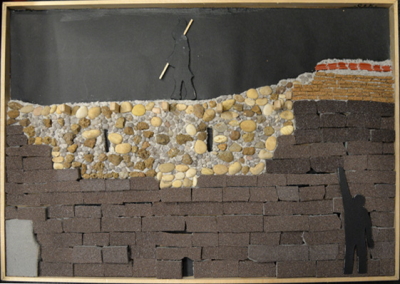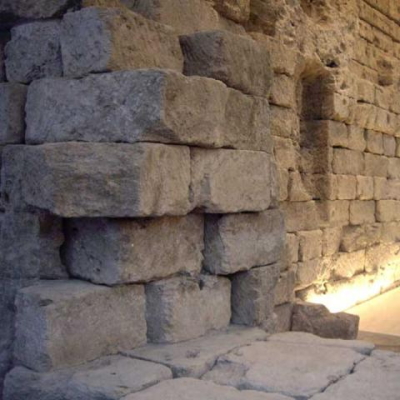 Il Muro Romano e il podio di fondazione del Tempio di Giove  
La Pinacoteca Capitolina
At the second floor of the Palazzo dei Conservatori, where the important collection and the paintings in the Pinacoteca Capitolina are exhibited, there are four relief panels that allow visitors to explore some of the main paintings exhibited. In the Sala di Santa Petronilla, dedicated to the great paintings of the 17th century in Rome, there are three panels representing two masterpieces by Caravaggio, San Giovannino e la Buona Ventura, and Romolo e Remo by Rubens. In room II, dedicated to sixteenth-century painting in Ferrara, there is a panel depicting the Annunciation by the painter Garofalo.