Caesar's heritage and the conquest of time
Immagine: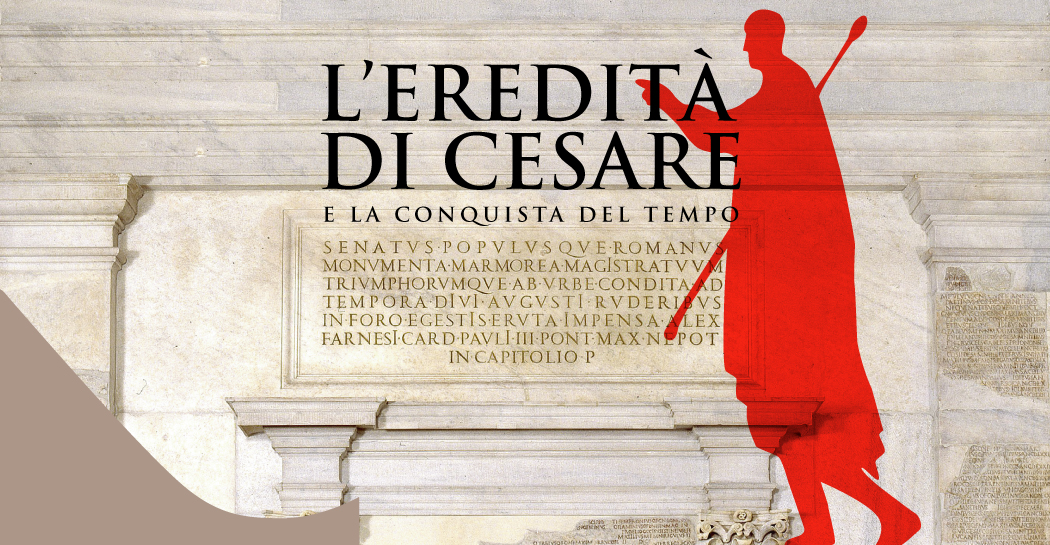 08/02/2021 - 21/01/2024
Musei Capitolini,
Palazzo dei Conservatori - Sala della Lupa e dei Fasti antichi
The Fasti Capitolini, extraordinary calendars engraved in marble, narrate the history of Rome from its origins to the dawn of the imperial age thanks to multimedia.
A multimedia exhibition project that recounts in an evocative and engaging way the events and protagonists of the history of ancient Rome through the Fasti Capitolini.
These extraordinary calendars carved in marble, dating from the mid-16th century, are on display from a design by Michelangelo Buonarroti on the back wall of the Sala della Lupa, once the Hall of the Ancient Fasti, in the flat of the Conservators, part of the Capitoline Museums complex.
Between the lines carved in the marble, the history of Rome that everyone studies in school books is narrated, and the hurried visitor often overlooks the mention of universally known characters, Romulus, Tarquinius Superbus, Julius Caesar, Augustus, as well as famous battles and important conquests.
Through videomapping, graphics and a sound commentary, the multimedia exhibition offers the public the tools to trace elements on the wall which, although present in their own knowledge of the history of Rome, they would not expect to find in that location and in those forms.
The projections take place directly on the marble wall, alternating videomapping, which indicates and underlines the salient words and phrases in the calendars, with a classic video projection that overlaps the wall itself, almost annulling it and transforming it into a screen on which to narrate through images the episodes just evoked by the names of the protagonists highlighted by the videomapping.
An innovative and engaging proposal to discover and deepen the history of Rome, from its foundation (753 BC) to the end of the Republican era and the dawn of the Imperial age (31 BC), thanks to a unique historical and archaeological testimony.
The project is the first step towards the exhibition 'The Rome of the Republic', which will be held in the Capitoline Museums in 2021. The exhibition is conceived as a continuation of 'La Roma dei Re', hosted at the Capitoline Museums between 2018 and 2019, as the second episode of the cycle 'Il racconto dell'archeologia'.
Information
, Palazzo dei Conservatori - Sala della Lupa e dei Fasti antichi
Opening hours
Every day 9.30 - 19.30
24 and 31 December: 9.30 - 14.00
Last admission one hour before closing time
Closed:
1 May and 25 December 
Before planning the visit, CONSULT THE NOTICES
Entrance ticket
Access to the exhibition is granted to holders of a ticket according to the current rates
Free admission with MIC card 
Type
Exhibition|Multimedia
Curator
Claudio Parisi Presicce, Laura Petacco con testi di Francesca de Caprariis e Maria Cristina Molinari
Eventi correlati
Currently there are no ongoing activities.
There are no planned activities.