Numa Pompilius instituting the cult of the Vestals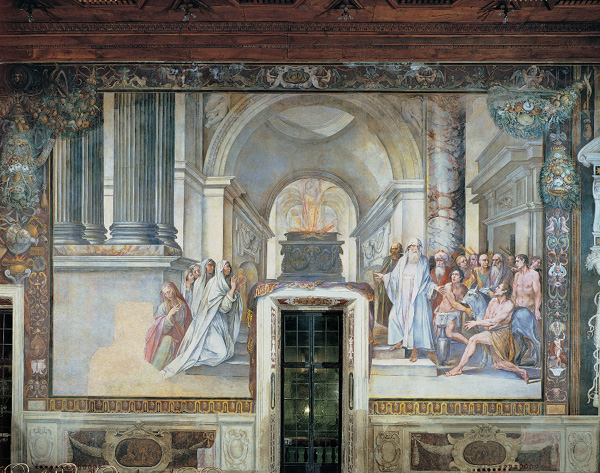 Author:
Cavalier d'Arpino (Giuseppe Cesari 1568-1640)
The hall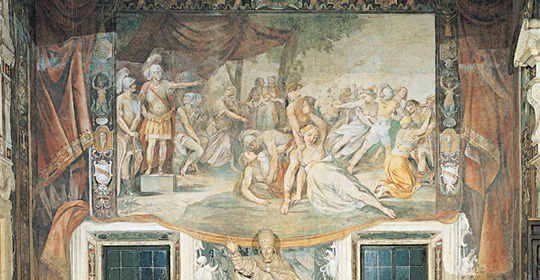 The fresco decoration of this large room was carried out by Cavalier d'Arpino (Giuseppe Cesari) at the end XVI century and the beginning of the XVII century. 
Originally conceived as tapestries to be hung along the walls, these frescoes portray historical episodes of Ancient Rome, which also inspire the monochrome medallions below. 
Two monumental statues of popes face each other on the two smaller sides of the room: the one portraying Urban VIII is in marble and was carried out by Bernini and his pupils, while the bronze statue of Innocent X is the work of Algardi. 
You may also be interested in