The Bookshop
The bookshop of the Capitoline Museums was recently restored according to modern and functional criteria, which led to the creation of an elevated space for the display of specific products or consultation.
It is easily accessible from the splendid Piazza del Campidoglio to both museum visitors and simple passers-by.
In addition to the museum guides in various languages and formats, it offers a wide choice of volumes ranging from tourist guides of Rome to specific texts of Greek and Roman history.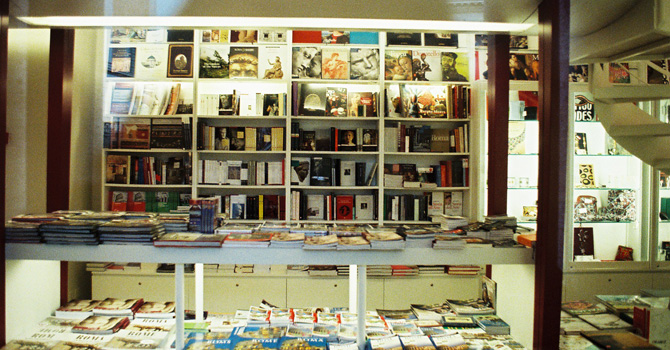 The official guide is available in Italian, English, German, Spanish and French and there is also a short guide in a bilingual edition, both at affordable prices.
The museum's collections are also documented in the thematic notebooks and scientific essays of the editorial series specially created for the Musei in Comune System with Electa; recently a specific publication has been made on the discovery of the statue of the Marsyas, depicted at the time of the torture, with insights and images, for De Luca Editore.
It is also possible to find books on art, architecture, mythology, customs but also various kinds of objects relating to the museum and a large selection of books and games for children.
Light and refined the story of the "Leggenda di Roma, orma, ramo, amor" by Roberto Piumini, designed together with the Nuove Edizioni Romane; the colouring book Colouring Rome, by the publisher Scala, is instead a treasure hunt to find and colour animals in the main works of the museums.
At each new exhibition, the bookshop is renewed, offering specific publications according to the topics covered.
Besides, a kind and competent assistance facilitates not only immediate (direct) purchases, but also the possibility to order titles and items on request, to be delivered also at home. Payment can be made in cash, credit or debit card.