Capitoline Picture Gallery
The second floor of the Palazzo dei Conservatori houses an important collection of paintings, which also includes many works of decorative and applied art.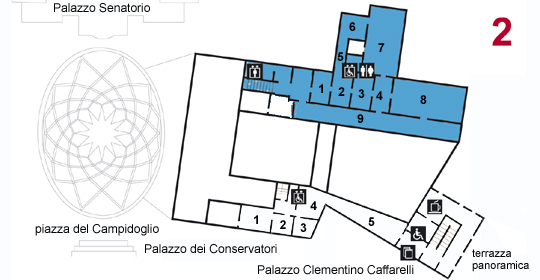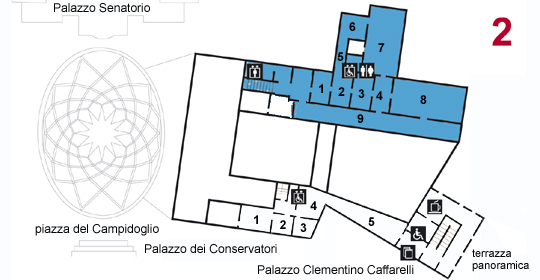 The Capitoline Picture Gallery is the oldest public collection of paintings. It was built on the Capitoline hill between 1748 and 1750, with the purchase of paintings of the sixteenth and seventeenth centuries - including masterpieces by Titian, Caravaggio and Rubens - coming from the Sacchetti and Pio di Savoia collections. Afterwards the collection of the museum has greatly increased: in particular, noteworthy is Count Francesco Cini's legacy, whose collection of porcelains was donated to the gallery in 1881.