Caffeteria
In Piazzale Caffarelli, 4, with external access from the steps of the Capitol Hill, on the top floor of the beautiful building that houses the Capitoline Museums, is located the Terrazza Caffarelli.
 
Rare for location and stunning views of the capital, allows Bar Banqueting, who takes care of the management, to organize exclusive receptions, meetings and conventions, to which, if required, is possible to match also the extraordinary opening of Museums. 
The Terrazza Caffarelli houses the Coffee Capitol - refreshment bar/café opened everyday from 9.30 to 18.00, managed by Le Voilà Banqueting, at the end of the museum tour.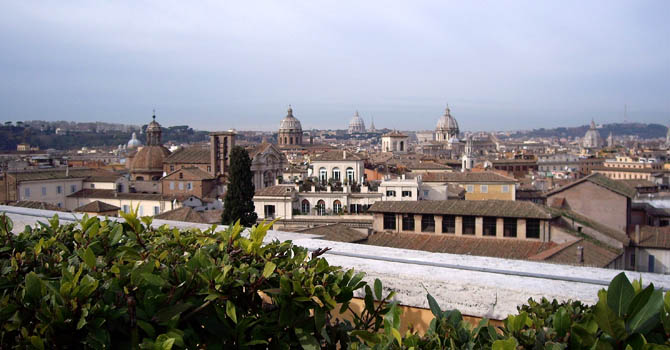 During this time, an area is still reserved for the events, bounded by green plants, while from 20.00, the terrace may be intended for the exclusive use, at a rental cost that varies depending on the number of guests.
For more information see Corporate
The terrace is of approx. 300 square meters, without walls for the summer, walls and heating in winter.
Orario:
Everyday from 9.30 to 19.00
Closed from 14 to 20 February 2023