XI Tavola Rotonda Internazionale sulla Policromia
Immagine: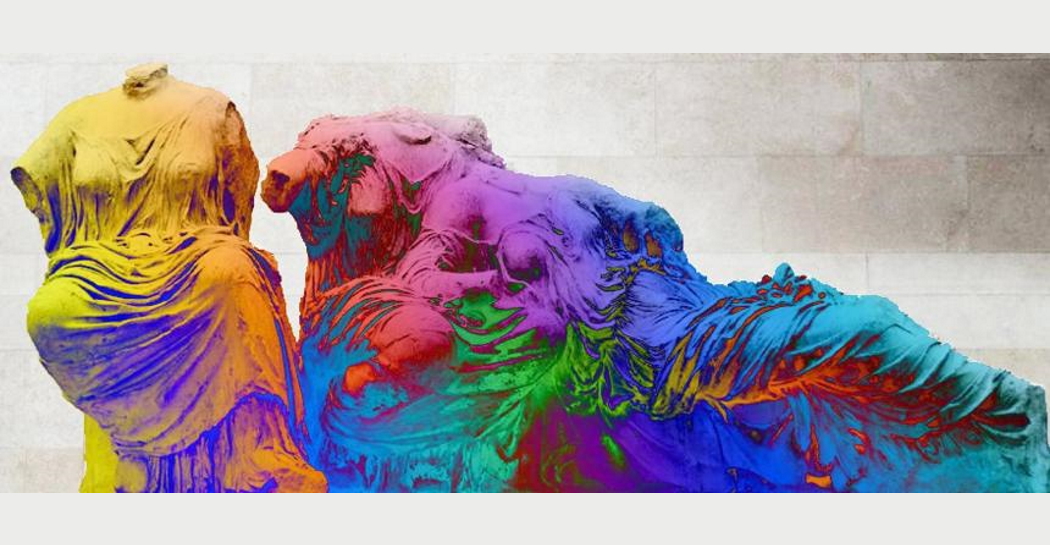 09/11 - 12/11/2022
Musei Capitolini
A Novembre 2022 il Museo Nazionale Romano e i Musei Capitolini (Capitolini e Centrale Montemartini) ospitano una Tavola Rotonda Internazionale dedicata al tema della policromia nella scultura e nell'architettura antiche.
L'appuntamento si colloca in un ciclo di incontri internazionali iniziato nel 2009, che dal 2016 ha assunto cadenza biennale. Gli incontri rappresentano un'eccellente opportunità per specialisti provenienti da un ampio ventaglio di discipline (archeologi, storici dell'architettura, scienziati, esperti di conservazione, professionisti dei musei e delle discipline umanistiche) per confrontarsi sui risultati delle loro più recenti ricerche in un contesto multidisciplinare aperto e stimolante.
Programma
Il formato del programma è ibrido, in presenza e online.
Segue il modello stabilito dalla X Tavola Rotonda (Berlino 2020), con due sezioni principali, dedicate rispettivamente a un tema e alle Ricerche Recenti.
Il tema è "La materialità della policromia".
L'obiettivo è raggiungere un equilibrio rappresentativo tra i contributi sugli aspetti archeologici e quelli incentrati sulle questioni di conservazione.
Programma mecoledì 9 novembre 2022 - Musei Capitolini in diretta streaming su > YouTube
09.00 - 09.40 Registration
09.40 - 10.20 Welcome
10.20 - 10.30 J. Dyer, The international Round Table on polychromy in ancient sculpture and architecture website
Session 1 Materiality and visuality of polychromy / materiality as the basis of aesthetic experience
10.30 - 10.50 R. Bosso, C. Rescigno, S. Di Gaetano, Federica Giacomini, Francesca Scirpa, L'Ipogeo dei Cristallini a Napoli. il multiforme potere del colore
10.50 - 11.10 K. Lapatin, Precious colours
11.10 - 11.40 Coffee break
11.40 - 12.00 M. Bonanno, V. Aravantinos, H. Brecoulaki, G. Verri, A. Karydas, M.P. Colombini, The funerary stele of Theodoros. the use of colour on a painted portrait on marble from late Hellenistic / Roman Thebes
12.00 - 12.20 S. Raffiotta, A. Gueli, G. Stella, I colori di Morgantina
12.20 - 12.40 J. Salzmann, The use of precious metals in ancient Greek and Roman polychromy - a PhD project
12.40 - 13.00 Discussion
13.00 - 15.00 Lunch
15.00 - 15.20 L. Ungaro, Il potere del colore nello spazio antico, ieri ed oggi. il Foro di Traiano
15.20 - 15.40 G. Verri, G. Saumner, K. Beavis, L. D'Alessandro, K. Sutherland, M. Vermeulen, A. McGeachy, A. Whyte, Gloria Exercitus. a study of a mummy portrait of a soldier at the Oriental Institute
15.40 - 16.00 Discussion
Session 2 Materiality as a tool for attributing / dating objects
16.00 - 16.20 M. Borroni, A. Di Santi, The colourful head of Apollo. biography through polychromy. A case-study from Villa Corsini in Castello (MAF)
16.20 - 16.40 A. Kostomitsopoulou Marketou, A.S. Rodler, The Colourant Mapping Project. prospects, challenges, and choices in the development of an Open Access Colourant Database
16.40 - 17.10 Coffee break
17.10 - 17.30 I. Kovalev, C. Brøns, A.S. Rodler, Th. Rehren, Making and working Egyptian blue - a review of the evidence
17.30 - 17.50 G. D'Angelo, A. Pergola, G. Severini, Censire la policromia. Le Lastre Campana del Museo Nazionale Romano
17.50 - 18.10 J. Stenger, C. Brøns, L. Ørsted Brandt, F. Di Gianvincenzo, J. Kveiborg, Colours for Eternity? A comparative study of three polychrome Etruscan terracotta urns from Chiusi
18.10 - 18.30 Discussion
Eventi correlati
Currently there are no ongoing activities.
There are no planned activities.
There are no archived activities.