Meeting and visit for teachers to the exhibition "Lux in arcana. L'Archivio Segreto Vaticano si rivela "
Immagine lista: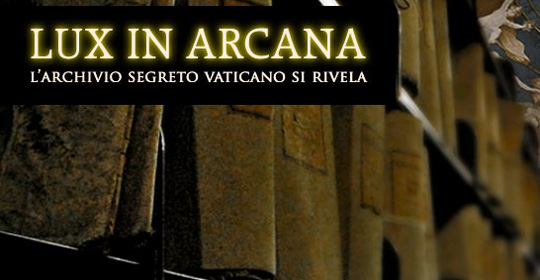 06/03/2012
Musei Capitolini
Meeting and visit as part of "Educare alle mostre - educare alla città". Project for teachers (October 2011 - June 2012)
Visits to exhibitions, meetings on particular aspects of the collections, readings of the history of the city from the centre to the suburbs.
Booking required, max 100 people.
Informazioni
Eventi correlati
Currently there are no ongoing activities.
There are no planned activities.
There are no archived activities.