Didactic programs for schools. Capitoline Museums - In-depth study: the statue
Immagine lista: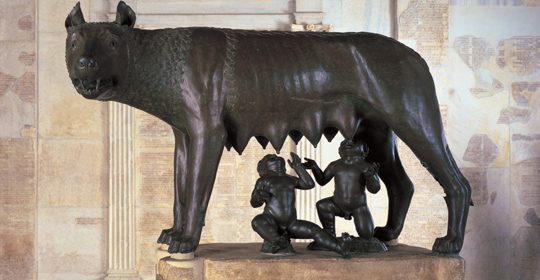 01/01 - 09/06/2012
Musei Capitolini
Depiction of the she-wolf suckling the twins on the altar of Mars and Venus (from piazzale delle Corporazioni in Ostia, now in Palazzo Massimo), with the head of the wolf turned to the twins. The statue is the symbol of the city's foundation.
Informazioni
Eventi correlati
Currently there are no ongoing activities.
There are no planned activities.
There are no archived activities.