La terra del vello d'oro e l'oro nell'antichità. Studi e ricerche sulla Georgia
Immagine: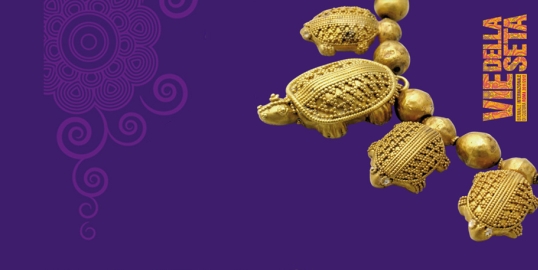 03/02/2012
Incontro di studio nell'ambito della mostra "Il Vello d'oro. Antichi tesori della Georgia", in corso ai Mercati di Traiano.
Programma
9.30: Saluti delle autorità georgiane e romane
Inizio della prima sessione: moderatore Professoressa Tiziana D'Acchille
9.45: Tiziana D'Acchille, Accademia delle Belle Arti, Il Vello d'oro: la Georgia, il mito, l'Occidente
10.00: David Lordkipanidze, Museo Nazionale della Georgia, First settlement of Europe
10.15: Zurab Makharadze, Museo Nazionale della Georgia, Georgia in the Early Bronze Age
10.30: Darejan Kacharava, Museo Nazionale della Georgia, Vani e Sairkhe - two centers of the Colchian Kingdom
10.45: Nino Lordkipanidze, Museo Nazionale della Georgia, La Georgia - il paese del vello d'Oro
Pausa
Inizio seconda sessione: moderatore Direttore David Lordkipanidze
11.30: Elena Rova, Università di Venezia, "Shida Kartli Archaeological Project": Scavi italiani in Georgia
11.45: Isabella Baldini e Anna Lina Morelli, Università di Bologna, Riflessi di Bisanzio in Georgia: oreficeria e monete
12.00: Annalisa Zarattini, Soprintendenza per i beni Archeologici del Lazio, L'insediamento romano di Dzalisa: un contributo italiano per il restauro e la valorizzazione
12.15: Lucrezia Ungaro, Sovraintendenza Capitolina, Animali alati: l'eredità orientale nell'iconografia dei Fori Imperiali
12.30: Maria Paola Del Moro, Sovraintendenza Capitolina, Rappresentazioni di oggetti preziosi nei Fori Imperialia Roma
12.45: discussione
Information
Documents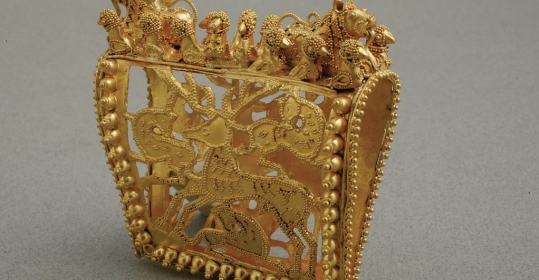 Mercati di Traiano Museo dei Fori Imperiali
Eventi correlati
Currently there are no ongoing activities.
There are no planned activities.
There are no archived activities.